Pablo Picasso 'Guitar' 1913
This image above is by
Pablo Picasso
and is a picture of a guitar.
He has abstracted the image as if it has been seen from multiple viewpoints
and so the guitar itself seems fractured. Segments of the 'Guitar' are cut from a variety of materials - a piece of old wall paper, a scrap of cardboard and a circle cut out of newspaper. The different patterns and textures contrast and compliment one another -
drawing your eye in different directions. This is an example of Picasso's and George Braque's Synthetic Cubism and shows a break away from traditional mediums in western art. Where once artists would manipulate paint to create objects, Picasso takes elements from the real world to depict the real world.
This is an example of collage - an image made from different materials and images combined. To understand
Collage
completely we must look at
Photomontage
as the two are closely related. Collage had existed before Picasso but this was the first time the 'high' culture of professional art had mixed with the 'low' culture of a scrap of newspaper or a torn bit of wall paper.
Eugene Atget Place Saint-Andre-des-Arts, Paris 1903-4
This is a photograph of the Parisian streets Picasso and Braque walked while they developed their cubist work and their use of collage. Atget has captured the excitement and apparent randomness of the information environment of the modern city, emblazoned on a scale no sensitive eye could miss. Squares, rectangles, vertical lines, triangles, fonts and tones compete for our attention. This is almost a found collage - could this scene have influenced Picasso? It reminds me of a busy web page with flashing adverts, links and information vying for our attention.
Atget
spent his career documenting Paris often combining the old with the modern. This image, from his later period, shows the height of French fashion with the reflection of the three hundred year old Gobelins complex. People rarely appear in his images - only the traces of people remain. He would document Paris's grandest building and most humble corners. Advertising and shop windows were unusual themes for Photography - his images were mainly taken as reference for other artists and illustrators. He was relatively unknown in his time but
Man Ray
, who lived only a few doors away from Atget, had been the first to celebrate his work. Man Ray saw Atget's work as a kind of naive proto-surrealism. Atget's unique eye and straightforward approach can be seen in the objective look of future generations like
Walker Evans
,
Stephen Shore
,
Lee Friedlander
.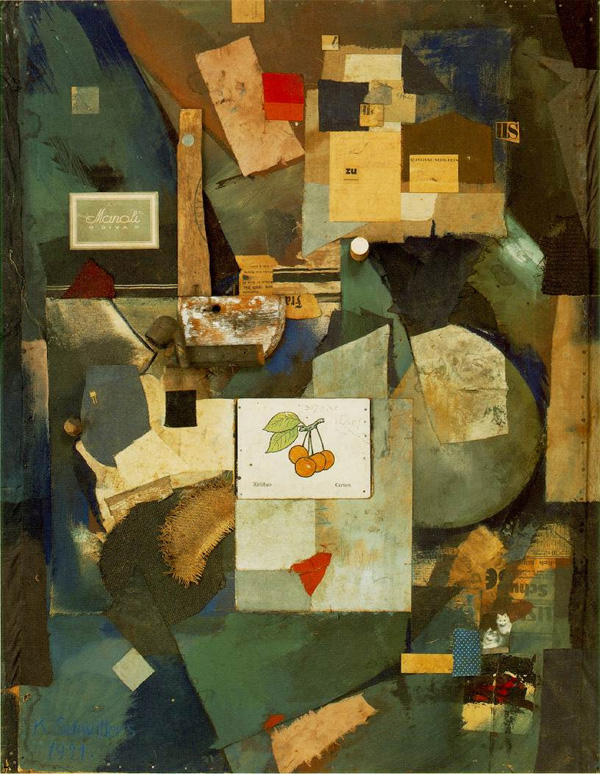 "I'm a painter and I nail my pictures together."
Unknown Author
Gustav Zweig 31.7.1930 - 4.10.44
Ruth Gutmannova 13.4.1930 - 6.10.44
Lea Pollakova 21.3.1930 - 18.5.1944
Robert Rauschenberg
Robert Rauschenberg 'Short Circuit' (Open) 1955
Robert Rauschenberg 'Canto XXXI: The Central Pit of Malebolge, The Giants' 1959 -60 - Solvent transfer
Natasha Kerr
- 'At the end of the Day' 2007
Lance Letscher
is a contemporary artist who collects old books, paper and materials and pieces them together to give them new life. The manufactured colour's that are all around us are combined and contrasted using different structures. Letscher's work seems to have its roots in craft and
folk art
.
Bill Zindel